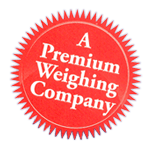 OUR PRODUCTS


fully equipped service center, workshop and our own manufacturing facility for weighbridge, concrete batching plant...

more
Application
DigiTOL Powercell



The performance of conventional load cells or Analog Load Cells used in truck scales is very often affected by external factors, resulting in inaccurate measurements and breakdowns.

The most common causes are radio frequency interference (RFI), moisture, corrosion, off-centre loadings, lightning and temperature changes.

The
DigiTOL Powercell
load cell is a new type of load cell that utilises digital technology in signal transmission and is designed and built to eliminate these problems.

The load cell is welded and hermetically sealed in a strong stainless steel housing and filled with inert gas. Four microprocessors, each with its own unique function are built in the load cell.


DigiTOL Powercell
solves the problems common to Analog Load Cells as follows:-
Problems

Solutions

Lightning

Compact and shielded

TemperatureChanges

Wide temperature range components used and self compensating device in in-built microprocessor

Radio Frequency Interference

Output signal strength very much higher than ALC thus less sensitive to interference

Time Load

Sequence

Self diagnostic and correction by in-built microprocessor

Corrosion

&

Moisture

Hermetically sealed in strong stainless steel housing and internally filled with inert gas

Off Center

Loading

Compensated by in-built microprocessor

With the elimination of all such problems caused by these external factors,

DigiTOL Powercell

is therefore more accurate and reliable, even in more hostile environments.

Over 250,000

DigiTOL Powercell

load cells have been installed worldwide and this is a formidable track record.



Ease of Maintenance


Weighbridge maintenance is easy when

DigiTOL Powercell

load cells are used. The indicator detects and reports errors, and pinpoints the location of the load cell. No more extended troubleshooting downtime. Replacement, if necessary, is at a breeze.



Worldwide AcceptanceISO 9001 Certified



| | |
| --- | --- |
| | ISO 9001 Certified |
| | U.S. National Type Evaluation Program (NTEP) |
| | European Community Test Certificate |
| | Australian Test Certificate |
| | Factory Mutual |
| | CESI |