S.E.T.® RC3 Load Cell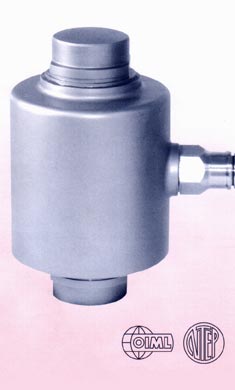 S.E.T.® load cell are designed to meet the most stringent accuracy requirements. Certifications have been obtained from Weights & Measures Authorities, worldwide.
RC3 rocker column load cells are available in the capacities 7.5t to 300t and include Accuracy Classifications GP, C1, C3, C4, AND C3 MI 8 according to OIML R60; NTEP nmax=10000.
They offer total stainless steel construction and complete hermetic sealing, making them suitable for use in the thoughest industrial environments.
The load cell design, in combination with a low cost self aligning rocker assembly, unites excellent load introduction with a low profile outline.
The S.E.T.® calibration technique (in mV/V/Ω) eliminates time consuming corner calibration in multiple load cell systems.
The RC3 is available for use in hazardous areas zone 0, 1, 2(gas) and 20, 21, 22(dust) according to EEx ia IIC T6...T4 T130°C ATEX.