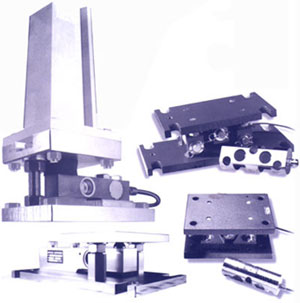 Anti-lift Mechanism
Completely self-contained modules idealy suited for converting tanks or vessels of any shapes and sizes into a weigher.

Operating as mechanical suspension system and directing the tank weight onto the load cells, these highly adaptable modules are able to tolerate adverse loading conditions while at the same time ensure a safe and accurate weighing.

The modules come in various sizes and capacities to suit all process line weighing requirements.

Designed with the combined features of Anti-Lifting Mechanism, Integral Jacking Bolts and completely self contained, the system is ideally suited in providing resistance to non-axial or lateral loads.