BELT SCALES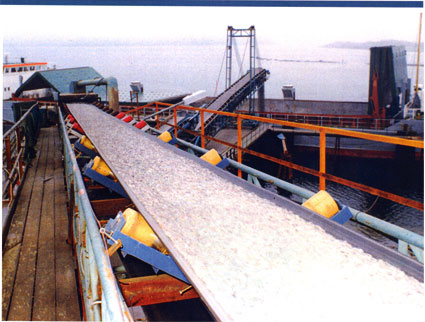 For all types of material and
conveyors - S-E-G belt scales
THE INDUSTRIAL WEIGHING SPECIALIST
BELT SCALES FROM S-E-G
Reliable
Robust design with few moving parts for minimum maintenance, long life and good economy.
Accurate
From simple flows to precision weighing. Availble in all UE certification classes.
Easy to use
Clear information in plain text, alarm- and control signals and intelligent automatic calibration.
Modular
standardized modules for short delivery time, simple installation and fafe spare part availability.
Belt weighing Unit

Simple installation with minimum conveyor intervention.
Adjustable to existing belt profiles.
Patented design eliminates side- and friction forces.
Built in overload protection.
Heavy duty load cell in protected location.
Standard units for 400 - 2 500 mm belt width.
With precision idled set or used with existing idler set.

Control Console

From simple flow to advanced system with regulartor, load out and control.
Flush prof user panel with large keys.
Clear alfanumeric text display.
Build in functions for alarm, control and calibration.
Interfaces with regulators, printer and computers.
Stainess steel enclosure for wall or panel mount.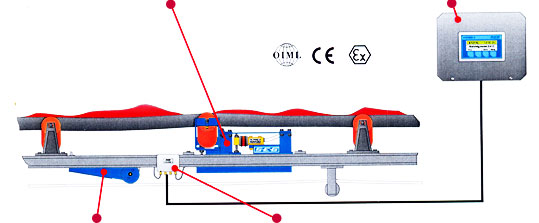 Tachometer

Measures the speed of the belt.
Can measure directly on the belt or on conveyor idler.

Connection Box

Connects 1 - 4 weighing units and tachometer.
Stainless steel enclosure.
More
Belt weighing unit data sheet