Aczet
Analytical
Balances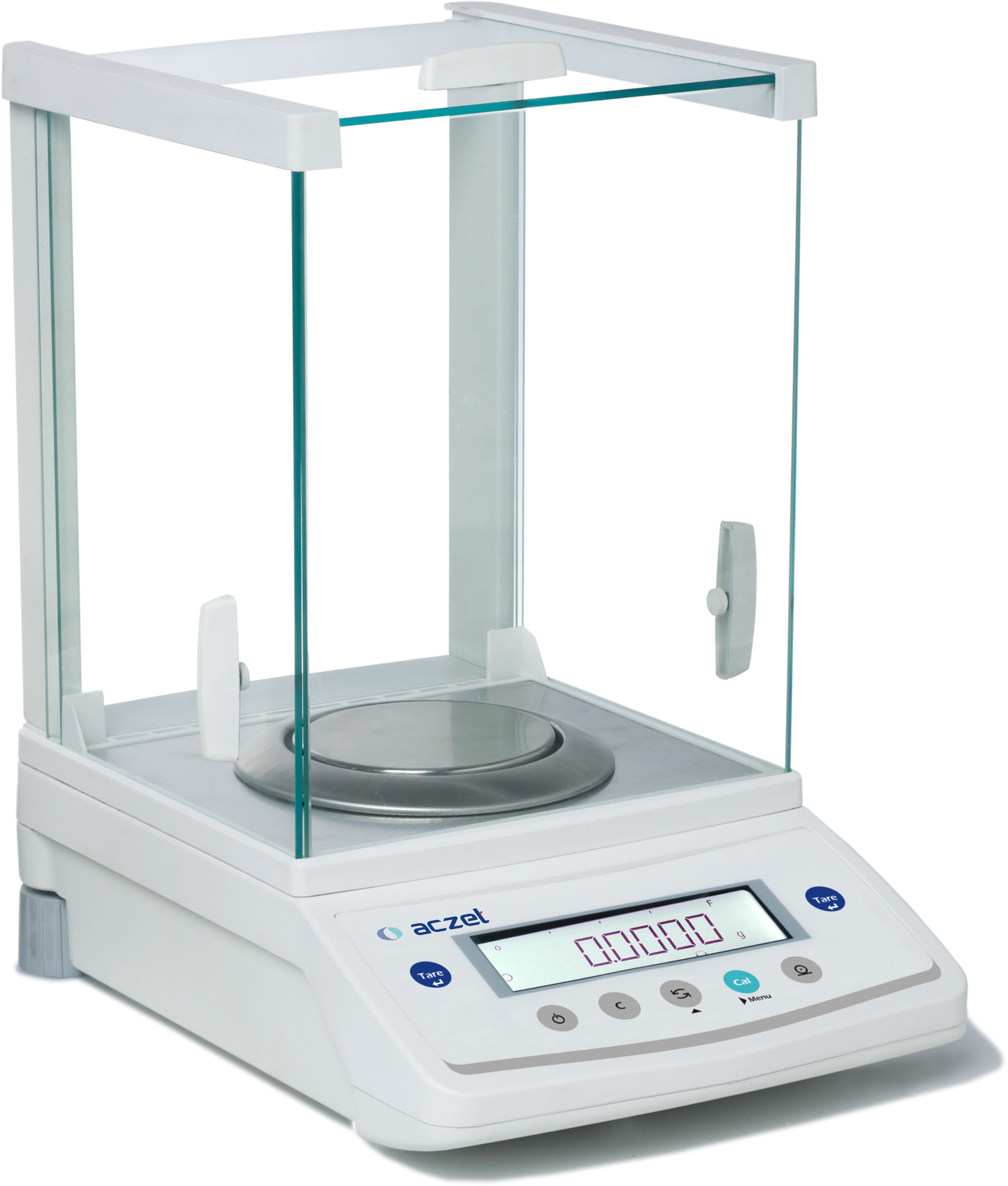 Aczet's CY / CY C Series Analytical Balances offers exactly right performance and convenient features that accomplish for the most sophisticated weighing tasks.
Standard Features:
High Contrast LCD Display with LED Backlight for easy viewing.
Standard RS 232C lnterface. USB is Optional
Hanger for Below Balance weighing.
It performs internal calibration and adjustment automatically with changes in ambient temperature by specific value on defined time interval has elapsed thanks to Perfect Self Auto Calibration.
Complies to GLP / GMP.
Spacious draft shield interior.
Unique & unequaled high end MONO-TECH technology (Weigh Sensor) to match the highest international standards.
Only a single cable is required to transfer weighing data directly to windows or MS office applications.
Statistic Calculation Function:
This smart feature enables the user to obtain the statistics of the data stored in the scale including details such as number of readings, minimum value, maximum value, standard deviation, difference and Coefficient of variance.

Model
CY 301C
CY 224C
CY 124C
CY 64C
CY 224
CY 124
CY 64
Capacity
301g
220g
120g
60g
220g
120g
60g
Readabality sd(+/-)
0.1mg
0.1mg
0.1mg
0.1mg
0.1mg
0.1mg
0.1mg
Repeatability (+/-)
0.2mg
0.1mg
0.1mg
0.1mg
0.1mg
0.1mg
0.1mg
Linearity (+/-)
0.3mg
0.2mg
0.2mg
0.2mg
0.2mg
0.2mg
0.2mg
Pan Size (mm/inch)
90∅ / 3.54∅